If you lose access to your private key you lose access to your crypto permanently.
Hardware wallets do not last forever and are subject to data loss as well as damage.
Mobile wallets are subject to lost phones, crashes and deletion.
Storing your seed phrase on a computer can lead to hackers stealing you cryptocurrency.
An offline backup can prevent a catastrophic loss of your crypto.
Typically the recovery phrase will be created and displayed by your hardware or digital wallet when it is initially set up. For best practice, it is advised to NEVER use a pre-generated seed phrase that is already.
Protect your seed phrase. Use metal recovery seed phrase cold storage backups for your crypto wallet. All these devices are made of fireproof, waterproof stainless steel or titanium for storing cryptocurrency seeds and can be used for any BIP39 / SLIP39 hardware wallets.
Official online stores: CRYPTOTAG, CryptoSteel (Cassete & Capsule), HODLR Swiss Disks, Billfodl, CRYO (DOT, CARD, SLIM), Steelwallet, Keystone Tablet, ELLIPAL Mnemonic Metal, SafePal Cypher Seed Board, CypherSafe (CypherWheel & CypherGrid).
More on recovery seeds:
A recovery seed is a list of words in a specific order used as a backup for hardware and software wallets. It is a very large random number made easy to read.
Wallets use a seed to generate unique private keys. The same seed always gives the same private keys.
If the wallet has a problem, the seed is needed to recover it. Without it, the wallet cannot be recovered.
"Seed", "recovery seed", "mnemonic seed" or "master seed" are synonyms.
What is Mnemonic generation (BIP39)?
BIP39 describes the implementation of a mnemonic sentence.
It consists of two parts: generating the mnemonic and converting it into a binary seed.
The English-language wordlist for the BIP39 standard has 2048 words, so if the phrase contained only 12 random words, the number of possible combinations would be 2048¹² = 2¹³², and the phrase would have 132 security bits.The first 4 letters of each word be used to complete the full word. You can search your full word via the this link.
---
BIP39 / SLIP39 hardware wallets (including BitBox02, Trezor, Ledger, KeepKey and others)
- will generate a unique seed so you can recover your assets when needed. Always keep your seed backup offline. Store your backup with metal recovery seed phrase cold storage backups.
If you misplace your private key or your hardware wallet becomes damaged, having a recovery seed phrase will allow you to regenerate your private key and get your crypto back. Otherwise, without a backup, your chances of recovering your lost coins are pretty slim.
The best models of 2022 are presented by leading manufacturers:
---
TOP 10 Best Metal Cold Storage Seed Phrase Backups For Your Bitcoin & Crypto Wallet
---
Cryptosteel comes in two forms – the Capsule and the Cassette.
The Cryptosteel Cassette was the first metal storage backup tool on the market. It is designed to securely store recovery seeds and other alphanumeric data in up to 96 characters with no need for specialised tools or third-party involvement.
Each Cassette comes with its own kit of stainless steel tiles engraved on each side. Depending on the format of your backup, you can choose the best character set for you.
The Cryptosteel Сapsule is the newest product. It is capable of storing up to 123 characters without any involvement of third parties. The solid metal device is designed to survive extreme conditions and works under nearly all circumstances. The tile set for the capsule contains all printable ASCII characters (96 different characters including space), which makes it compatible with most secret sharing and key generation algorithms.
---
CRYPTOTAG Zeus - #1 Best-selling backup worldwide. CRYPTOTAG is a premium seed phrase backup solution in the form of a titanium tablet. It keeps your seed phrase safe and indestructible. With the CRYPTOTAG you store these recovery words on 6mm thick bulletproof titanium. The Zeus Starter Kit has a storage capacity of 24 recovery words. Compatible with Trezor, Ledger, KeepKey Hardware Wallets.
---
Billfodl is the most secure way to store your crypto wallet backup offline, safe from hackers. Using a randomized set of character tiles, you recreate your recovery phrase in the steel unit, creating an almost indestructible back up.
Billfodl is compatible with every hardware and software crypto wallet on the market. It can support BIP39 seeds of 12, 18, or 24 words, or even vanilla private keys - no matter the coin. Works best with Crypto wallets like Ledger and Trezor.
---
Keystone Tablet (Formerly Cobo Tablet) - Crypto Seed Storage, Compatible with All BIP39 Wallets; Ledger Nano S, Trezor and KeepKey Hardware Wallet, Supports up to 24 Words. Crafted from 304-grade stainless steel, the Keystone Tablet (Formerly Cobo Tablet) is corrosion-free, resistant to salt water and acids, and has a fireproof threshold ranging from 2550 to 2650 degrees Fahrenheit, so you can be sure that whatever happens your recovery phrase will be safe within. It is also incredibly easy to use. It can support up to 24 words, but you can also use 12 or 18 depending on the length of your recovery seed.
---
If you own a hardware wallet, such as Ledger, Trezor, KeepKey, or even a mobile wallet that you get for free, this device can support ANY BIP39 compatible wallet that has either 12, 18, or 24 seed words and really is a necessity for any cryptocurrency "HODLer",
The product line includes ELLIPAL Mnemonic Metal.
This is a strong metal device used to store important mnemonics words (seed phrase) and ensure that the backup of your wallet is stored for as long as possible.
ELLIPAL Mnemonics Metal strictly follows the BIP39 standard mnemonics allowing users to store 12/15/18/21/24 words mnemonics. It is compatible to most hardware wallets and hot wallets on the market, like Trust Wallet, Jaxx, Exodus, Ledger Wallet, KeepKey, BitBox, Trezor and many others.
Box includes:
1* ELLIPAL Mnemonic Metal
1* Screwdriver
1* User manual
7* Letter board
---
ELLIPAL Mnemonic Metal comes in a small size which makes it easy to carry.
---
$189.00 $276.00
---
---
The CypherWheel is a unique way to store your BIP-0039 and SLIP-0039 bitcoin seed words or other sensitive information. Machined from 5/16″ thick 303 Stainless Steel, not stamped out from thin 1/16″ metal. Protects your seed words from physical disaster and Bad Dogs! With an added level of locking protection, this bitcoin wallet keeps your confidential information safe from prying eyes.
Introducing the CypherGrid - newest Bitcoin Seed Word Backup Device. It is the market's best value for the dollar, hands down! We went all out to design a rugged, dependable, simple, and affordable device. If you pick the CypherGrid Kit WITHOUT a Center Punch, please be sure to purchase one separately.
Don't store your seed words on a paper backup. You need to store them in Bitcoin Seed Word Backup Device that can last a lifetime. The CypherGrid answers this problem.
CypherGrid uses a grid layout for you to punch out your seed words. The grid pattern is a matrix of the alphabet in a vertical column and more columns marked with numbers for each word. You have 4 smaller columns for each word. This allows you to mark 4 letters for each of your seed words, as allowed by the BIP-39. This simple design is easy to use, and very rugged.
You get everything you need to backup your seed words all in one package for one low price! Competitor products require you to buy two plates to backup all 24 words. Or they don't provide the tool you need to actually mark the plates. We provide everything you need all for a low price.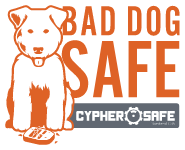 ---
CRYO - Crypto Wallet Recovery Seed Phrase Cold Storage Backup. CRYO is a tough, metal recovery seed phrase backup for your crypto wallet. Made from fireproof, waterproof stainless steel cryptocurrency seed phrase storage. Protect your crypto with CRYO.
Compatible with all BIP39 wallets: Ledger, Trezor, KeepKey, Exodus.
Products: CRYO DOT, CRYO CARD, CRYO SLIM.
The CRYO is made with water and corrosion resistant industrial stainless steel tested to withstand temperatures up to 2500°F, more than twice the average house fire.
Storage capacity of 24 (48) recovery words.
Withstands temperatures up to 2500°F
Water and corrosion resistant stainless steel
Protective outer plates prevent damage to data
Compact design fits in the palm of your hand
Offline recovery phrase is protected from hackers
---
CRYO: Stainless steel cold storage backup
Exclusive CRYO Deals (10 % Off)
---
Protect your wallet backup with a Steelwallet, an easy-to-use, heavy-duty seed backup storage tool.
Creating a backup of your Bitcoin and crypto wallet is important. It ensures that your funds can be restored even if you lose or break your hardware wallet.
Regular backups need to be protected against the elements.
The Steelwallet helps you take your Bitcoin backup endurance to the next level and make sure it can survive a house fire or whatever else nature throws at it.
Steelwallet supports the BIP-39 standard which allows you to store 12,18 and 24 word seeds on your Steelwallet. The words on the BIP-39 word list are chosen so that there is only one possible word if you know the first four letters of that word. It is impossible that there are multiple words that start with the same four letters. That's why you only need (and only can) punch the first 4 letters of word of your seed onto your Steelwallet.
---
HODLR Swiss - The best seed metal backup to protect your crypto recovery phrases.
Swiss engineered to resist extreme conditions. HODLR Disks is a no-brainer for the security of your crypto assets, it is designed to protect your recovery seeds against multiple threats and give you peace of mind.
Thanks to its 100% offline stainless steel body, HODLR Disks protects your seed from electronic or physical threats such as hacking or destruction. To add even more resilience, use multiple Hodlrs to distribute your seed amongst them and remove the risk of loss or theft.
HODLR Disks can protect any digital asset. Compatible with BIP39 / SLIP39 software or hardware wallets, it can protect any cryptocurrency. As long as your wallet holds it, HODLR Disks protects it.
BIP39 / SLIP39 hardware wallets (including BitBox02, Trezor, Ledger, KeepKey and other) will generate a unique seed so you can recover your assets when needed. Always keep your seed backup offline.Store your backup with HODLR Swiss Disks. HODLR is a solid cold storage DIY tool designed to survive extreme conditions. Use multiple HODLRs to protect your seed against loss and theft.
HODLR Swiss: The best seed metal backup to protect your crypto recovery phrases. Swiss engineered to resist extreme conditions. Sleek and intuitive tools for self-custody and peace of mind.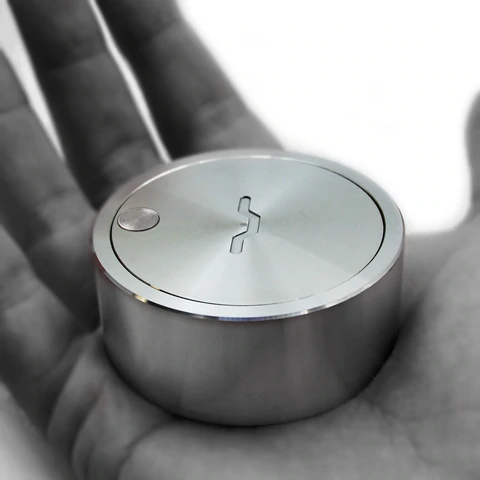 HODLR Discs: Robust and ergonomic seed metal backup. Secured, for the very long term.
Close to indestructible

• 100% Marine Grade Stainless Steel
• Fireproof up to 1,350 °C (2,460 °F)
• Waterproof, Shockproof

Easy to use

• BIP39 / SLIP39 hardware wallet ready
• 24 spinning disks for fast reading
• Ready to punch pre-engraved letters

Compact and easy to hide

• Weight. 520g / 1.15 lb
• Diameter. 61mm / 2.4"
• Height. 27mm / 1.06"

100% offline cold storage

• DIY tool - no third party involved
• Hackerproof
• Electronic free

Special features

• Ready to punch backup identification
• Ready to punch recovery scheme
• Equipped with a bottom magnet

Maximized security

• Tamper-proof locking system
• Optimized for secret sharing
• Recovery schemes sheets included
Exclusive HODLR Deals (10 % Off)
---
SafePal Cypher Seed Board - Corrosion Resistant Made of premium 304-grade stainless steel Fully resistant to water, salt and acid Fireproof The average temperature of house fire is 1500°F/815°C, while the SafePal Cypher melting point is 2548°F/1398°C, protecting your seed against relentless house fire If you see another product made of aluminum.
---
Better backup for your Bitcoin
Getting bitcoin is easy - holding on to it is trickier. Even with a hardware wallet, offline paper backups can be a single point of failure. SatoshiLabs created Shamir backup to offer better offline security, with an open standard that recovers wallets from multiple shares.
What's special about Shamir backup?
The Shamir HODL Pack lets you make distributed backups for stronger security with Shamir backup. This robust, disaster-resistant bundle includes a Trezor Model T and 5 stainless-steel Cryptosteel capsules. Compact and easy to hide, the capsules are made specifically for storing wallet recovery seeds like Shamir and will survive years left in damp, dirty or otherwise unfavorable environments. Using Shamir backup, wallets are recovered only if a certain number of shares are present. By hiding each share separately, you prevent anyone else from accessing your funds if they find your secure storage place.
Shamir HODL Pack
Resilient and secure
Trezor Model T Hardware Wallet
5 Cryptosteel Capsules
Included in the Shamir HODL Pack are a Trezor Model T hardware wallet and 5 Cryptosteel capsules. This lets you create a strong and practical 3-of-5 backup, resilient against loss, theft or damage, without compromising security even if someone manages to acquire two of the shares.

How to use the Shamir HODL Pack
With the included Trezor Model T hardware wallet, generate a unique set of up to 16 shares and choose a recovery threshold of one share or more. This bundle is best used with a total of five shares and a recovery threshold of three, meaning two seeds could be compromised without affecting security.
Transferring the shares from your wallet to the capsules is an easy process: stack letter tiles containing the first four unique letters of each word, in sequence, onto the threaded metal core, then screw on the metal cap and hide it on its own somewhere only you can access.
To recover your wallet, you'll only need to gather together the same number of capsules you set as a share threshold - usually three. Open the capsule and read the words directly from the core - there's no need to take the capsule apart completely. Thanks to the recovery threshold, some shares can be stored far away and others kept in closer proximity.
Upgrade your security with the Shamir HODL Pack and make sure your funds are safe for the future.
---
Learn more: