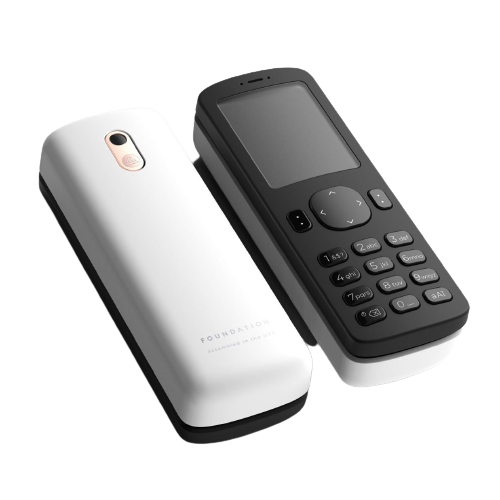 Passport Hardware Wallet: A brief description
The cryptocurrency hardware wallet of the next generation Passport, simplifies secure storage and introduces the user to a new unique form of digital currencies known as bitcoin. The device looks like a mobile phone, which perfectly masks it from intruders. Passport supports multisig and has an intuitive interface that any beginner will understand.
The key feature of the Passport hardware wallet, which distinguishes it from other devices - is the ability to make two types of backup: to an industrial micro-SD card and a standard BIP39 (24 English words).
The wallet manufacturer recommends that its users first of all make a backup to microSD cards, which are included in the package in the amount of two pieces. Backups on a microSD card are encrypted with an additional password; BIP39 backup is suggested to be used by advanced users. It is worth considering that BIP39 is the main surface for attacking a user's digital assets.
In other words, Passport is the only wallet in the crypto industry that successfully minimizes the risks of compromising your mnemonic phrase.
The Passport (Founder's Edition) open source cold wallet is made of premium materials: plastic, pleasant to the touch, steel and zinc alloy. The 1.8-inch LCD display of the device is tamper-proof. A PIN code using simple buttons and the PSET function will ensure complete security of funds in the wallet.
Make quick transactions via QR codes without the need to connect to a PC or other devices via Bluetooth.
Assembled in the USA: the components from which the wallet is made guarantee the reliability of the device. Removable AAA batteries are used for power, which are easy to change.
Price: $199.00 (When ordering and buying a wallet in the Passport official online store).
When buying from official resellers, the price of the wallet is much more expensive.
---
Content
Distinctive features
Details and Specs
How does Passport compare to other hardware wallets: Ledger, Trezor, Coldcard, BitBox02
Packaging: What's in the box?
Meet Passport Batch 2 and Envoy!
Conclusions
---
1. Distinctive features
INTUITIVE INTERFACE
Menu Navigation
Bitcoin already has a steep learning curve – why should your hardware wallet? Passport's larger screen and familiar menus offer a refreshingly simple user experience. You already know how to use a Passport. No need to learn how to enter your PIN with only two buttons or scroll forever on a tiny screen.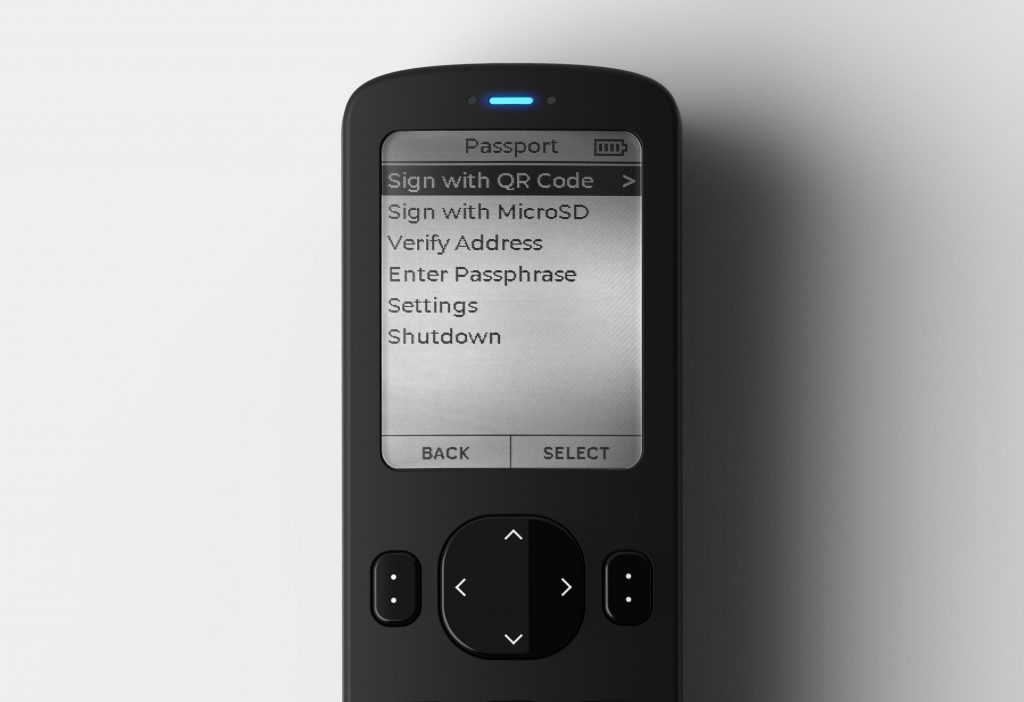 EASY TEXT ENTRY
Entering PIN numbers and even complex passphrases is easy with Passport's keypad. The physical keypad provides transparent security while offering a simple text entry experience. Dedicated keys enable quick switching between numbers, letters, and symbols.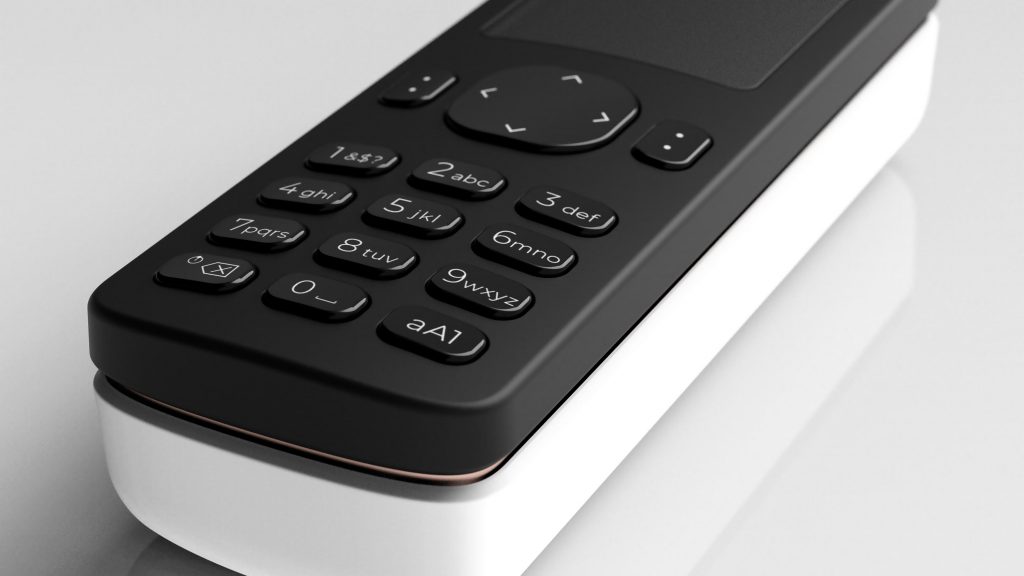 QR CODES
QR codes allow for airgapped Bitcoin transactions in seconds on your computer or smartphone – avoiding the need to pass around a microSD card, plug into a computer, or use less private wireless communications like Bluetooth or NFC. Passport uses the PSBT (partially signed Bitcoin transaction) standard and is compatible with most popular single-sig and multisig wallets.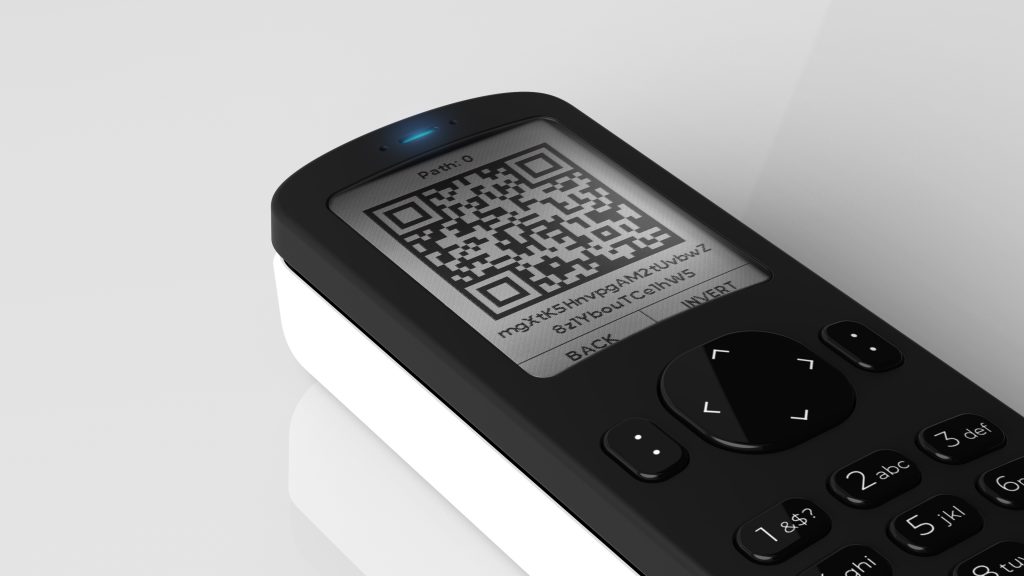 TRANSPARENT SECURITY
The best security is through openness, not secrecy. Passport is open source – all software, electrical, and mechanical components are open and auditable. There is no hidden code or restricted information. You can even build a Passport yourself, from scratch.
Passport hardware is open sourced via CERN's Open Hardware License and firmware via GPL. This means that Passport meets the legal definition for open source hardware.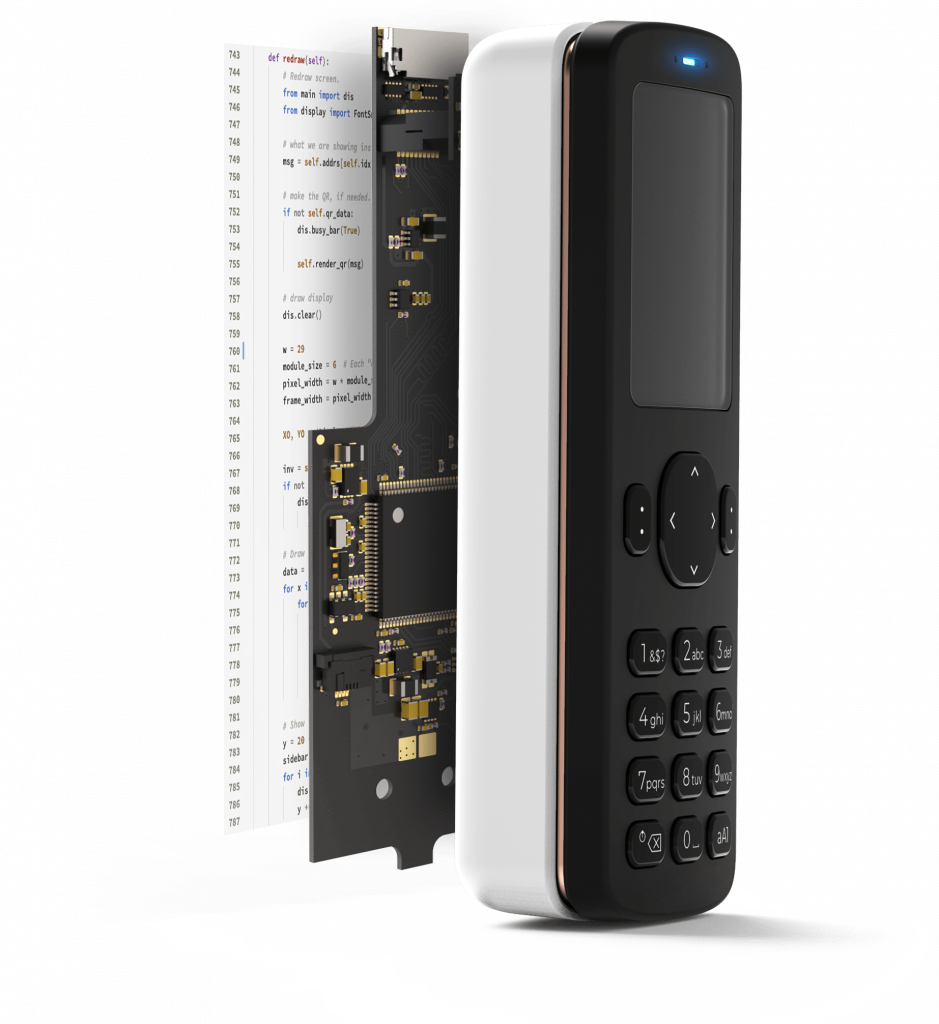 Passport has no USB ports or wireless communications. To transact, simply scan a QR code or insert a microSD card. This more robust security model ensures that you know exactly what information is being received by Passport – and makes it significantly more difficult for potential attackers to communicate with the device.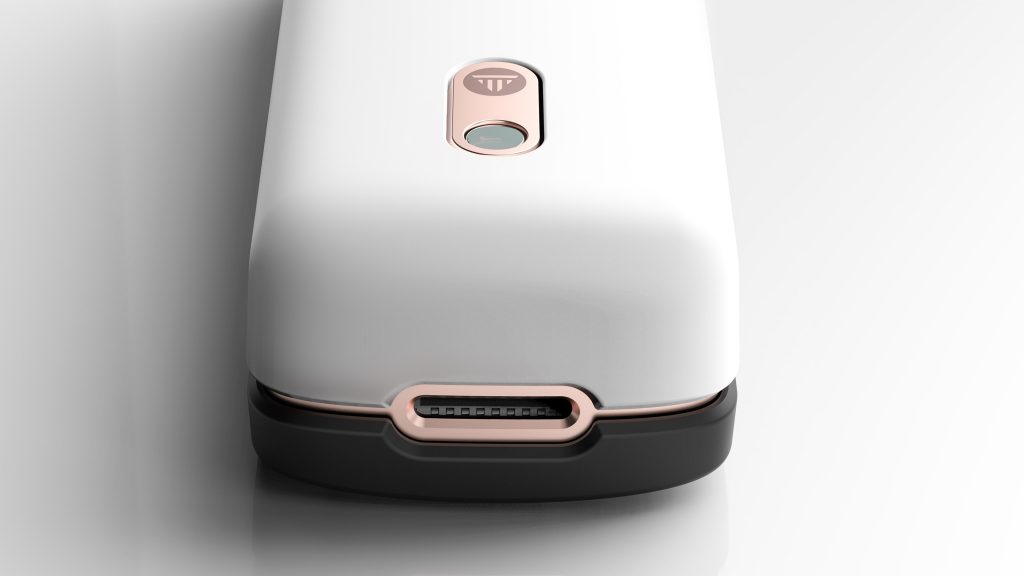 Passport's 1.8″ display makes it easy to navigate and verify transaction details. No need to squint.
Passport's physical keypad is a joy to use. It's also verifiably secure and easy to inspect at production.
Passport contains LEDs that change from blue to red if tampering is detected.
Passport's removable batteries allow for easy replacements and and safe long-term storage.
THOUGHTFUL DESIGN

Passport is designed to be minimalistic and elegant, offering a simple industrial design that needs no instruction manual. Important elements like the camera and microSD slot are intentionally highlighted within a band of copper.
Passport uses a system of magnets to hold the back cover in place, enabling easy access to the batteries and an opportunity for personalization. Simply pull off the back cover to change the batteries or swap it with a different colored cover.
Passport is crafted from soft-touch plastic, steel, and copper-plated zinc alloy. This ensures that it is both strong and a pleasure to hold. Copper plating gives Passport a premium feel and zinc alloy makes Passport the perfect weight.
---
Buy PASSPORT Hardware Wallet
$ 10 OFF!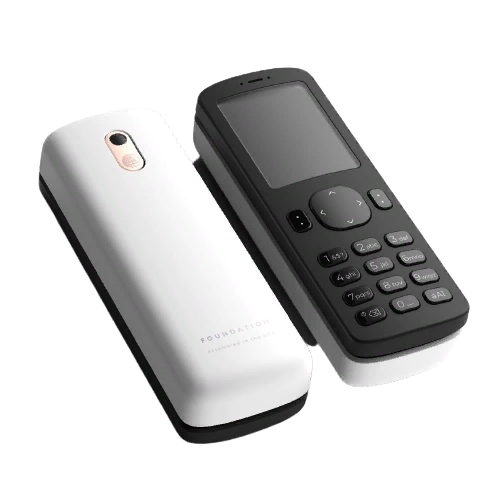 in the checkout process before you pay for the Passport Hardware wallet.
---
2. Details and Specs
| | |
| --- | --- |
| Supported Cryptocurrencies | Bitcoin via PSBTs; best-in-class multisig experience. |
| Supported Software Wallets | Bitcoin Core, BlueWallet, BTCPay, Electrum, Sparrow, Specter, Wasabi, and other wallets supporting PSBTs via microSD or QR codes. |
| Key Components | STM processor, Microchip 608a secure element, Omnivision Cameracube. |
| Communication | Camera and microSD port. No USB, no Bluetooth, no other ports or wireless communications of any kind. |
| Interface | Desktop, Mobile (iOS, Android) |
| Compatibility | Windows, macOS, Linux, iOS, Android |
| Power | Lithium ion battery (included with purchase). |
| Security Features | Airgapped, easy passphrase entry, security lights, anti-phishing words, supply chain verification. |
| Size and weight (net) | 38 x 102 x 23mm, 138g |
| Country of manufacture | USA, Foundation Devices, Inc. |
3. How does Passport compare to other hardware wallets: Ledger, Trezor, Coldcard, BitBox02
All hardware wallets make tradeoffs between usability, security, and openness. Below is a brief explanation of the tradeoffs from the leading hardware wallet vendors.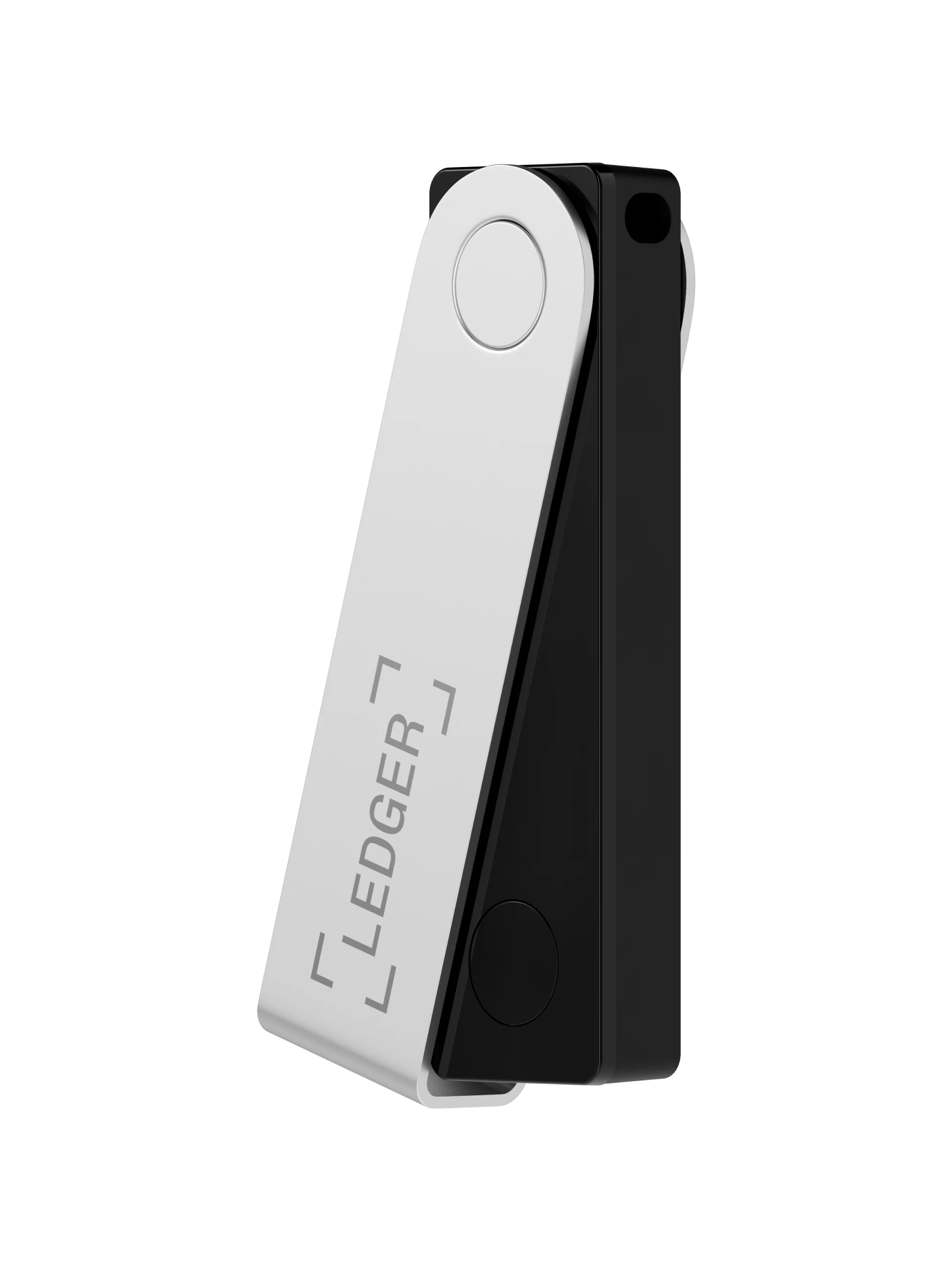 Ledger's hardware and firmware are closed source, with a closed source operating system running on the device. This makes it more difficult for security researchers to discover vulnerabilities that may exist on Ledger's hardware. Many find Ledger devices difficult to use, as there are only two buttons to navigate and a small screen. And Ledger devices are not airgapped; they use USB and/or Bluetooth. This has been shown to cause certain vulnerabilities.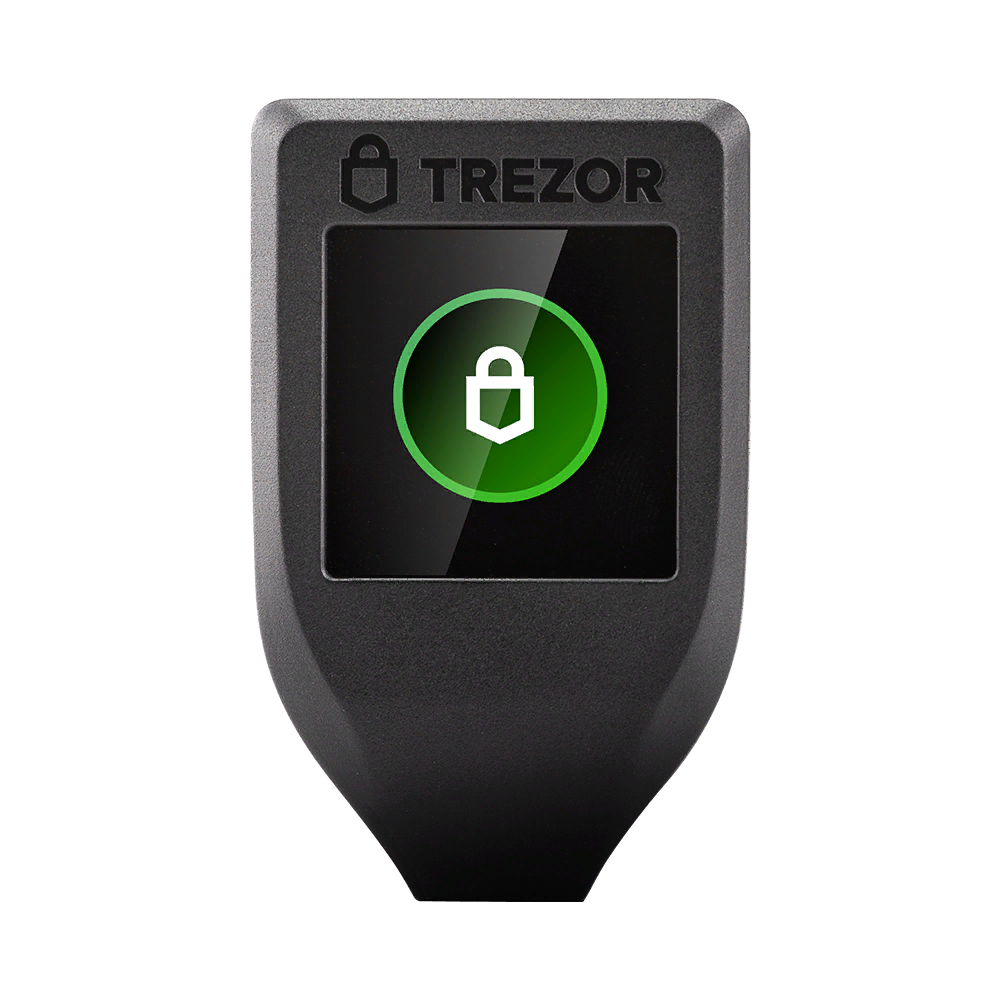 Trezor's hardware and firmware are open source, but they do not use a security chip (more specifically a secure element). This means that an attacker can extract the private keys in only 15 minutes with commonly available hardware (this can be mitigated by using a strong passphrase).
Trezor's Model T is easy to use due to the capacitive touch screen, but makes clear security tradeoffs as the screen and touch panel have embedded processors running unknown firmware. Trezor devices are also not airgapped; as they use USB.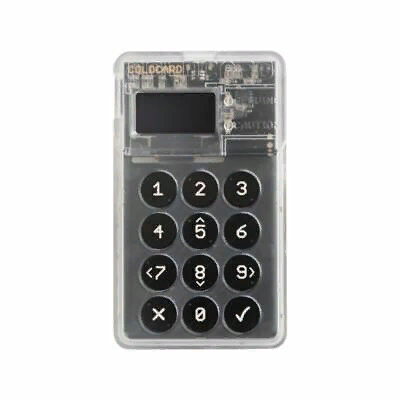 Coldcard has, in our opinion, the best security model, with open source hardware and firmware plus a secure element for storage of private keys. Coldcard also has great security features, such as a phishing-resistant PIN entry process and security lights. However, Coldcard is designed for the hardcore Bitcoiner and is challenging for normal users.
Passport uses the same security architecture as Coldcard, with open source hardware and firmware plus a secure element, but places a significant emphasis on intuitive design and ease-of-use.
Passport's larger display, alphanumeric keypad, and navigation pad create a pleasant user experience. Its camera and microSD slot ensure airgapped operations. And it uses more trustable components, like a screen without an embedded processor and AAA batteries for power.
For new users, Passport is designed to be intuitive and approachable. The navigation pad and familiar interface make it easy to set up and use Passport. If you've previously found hardware wallets to be intimidating or difficult, we think you'll have a better experience with Passport.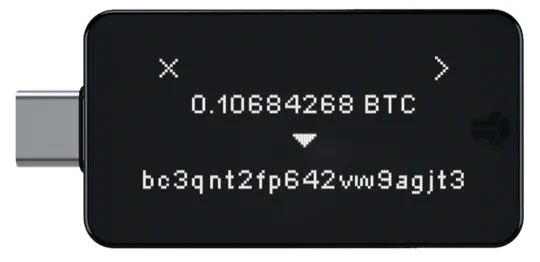 For expert users, Passport uses the same general security architecture as Coldcard and Bitbox02, but introduces (1) integrated AAA batteries and (2) a camera for more convenient airgapped transactions. Passphrase entry is also a breeze with Passport's alphanumeric keypad.
---
4. Packaging: What's in the box?

1x Passport hardware wallet,
1x industrial grade microSD card,
lithium ion battery,
Foundation Edition Instructions,
Satoshi passport + branded sticker.
---
5. Meet Passport Batch 2 and Envoy!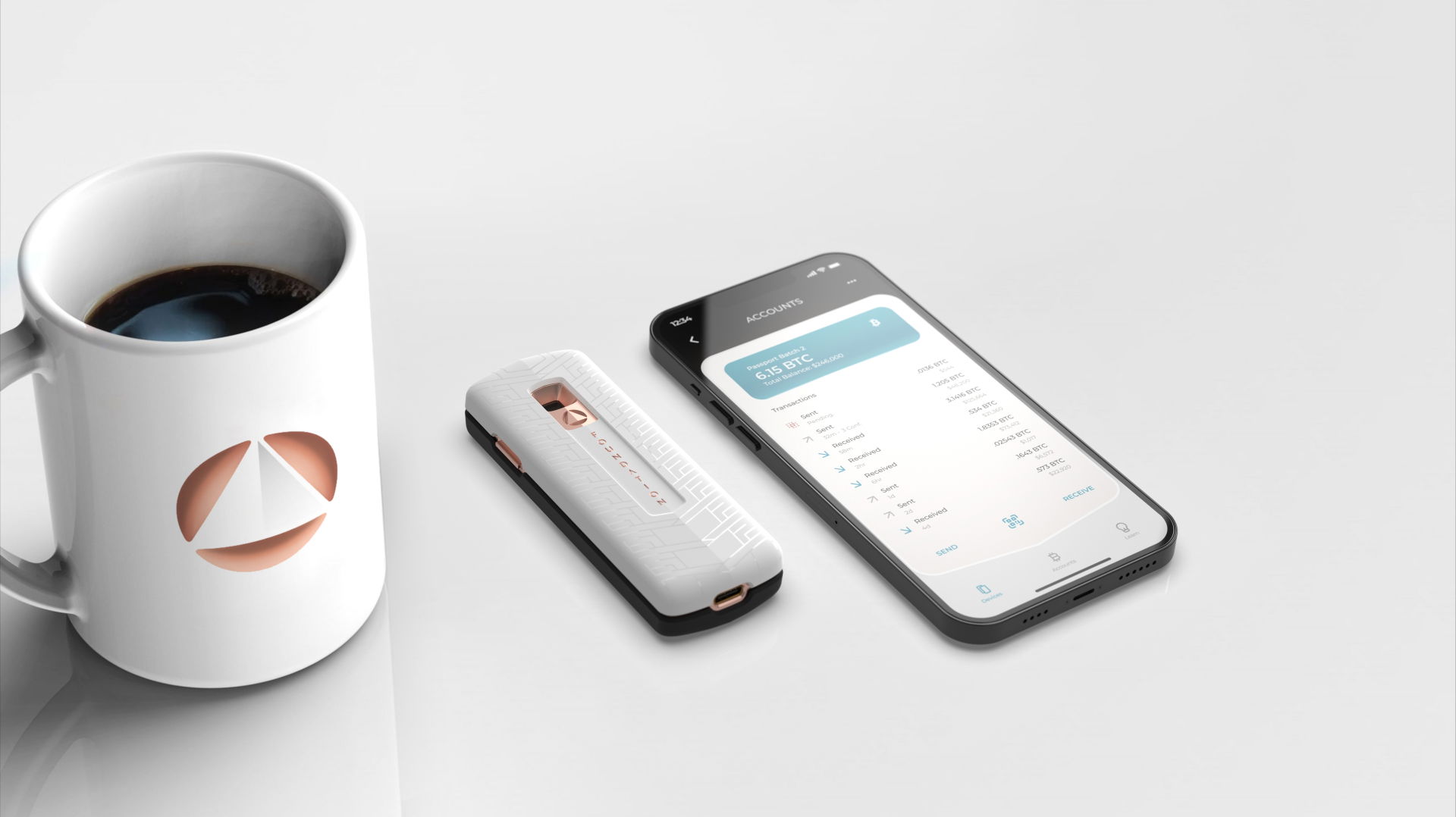 We couldn't be more excited to unveil Passport Batch 2 and our new mobile companion app, Envoy. Read all the details on our blog!
Passport Batch 2 massively improves on Founder's Edition, with a slimmer design, lower price point, vibrant IPS display, and user-removable lithium ion battery. Batch 2 also features an overhauled UI that we are bringing back to Founder's Edition!
Envoy, available soon on iOS and Android, is the ideal mobile companion app for your Passport. Use Envoy for onboarding, firmware updates, support resources, and a zen-like Bitcoin software wallet! Envoy will support Passport Batch 2 and Founder's Edition.
Passport Batch 2, limited to 2500 units, is available now to preorder on our website at a special price of $199. When shipping begins, the price will increase to $229. We are beginning production later this month and expect to begin shipping in April, 2022.
If you've already preordered, thank you – we hope you love the new Passport!
---
6. Conclusions
The Passport is a distinctive hardware wallet in several ways. Resembling an old phone, the wallet has a screen and keyboard, a built-in camera and runs on batteries. This makes the wallet extremely suitable for daily use because of the ease of use it brings.
With the Passport you can approve a transaction completely air gapped, so without being connected via Bluetooth, cable or NFC. This also makes the use super safe. Another plus to this wallet is that it looks and feels solid, where other hardware wallets often feel fragile and light. SD cards also allows you to easily back up the hardware wallet to secure access to your Bitcoin.
With the Passport, you can only store Bitcoin. It truly is a wallet for Bitcoin maximalist who want to pay with Bitcoin in everyday life. The Passport can be used with other wallet apps such as Electrum and BlueWallet.
Includes:
Passport Founders Edition
Batteries
Pocket Bitcoin whitepaper
---
Learn more: