A hardware wallet is necessary for each owner of crypto assets for their safe cold storage and operations (transactions) with them. The global hardware wallet market in 2022 is represented by more than 20 models from different manufacturers, and therefore, many crypto investors have questions - which hardware wallet is "better", what is the difference between them, which wallet can guarantee 100% security of crypto assets? At the same time, when choosing a hardware wallet, it is important to take into account the optimal parameter "price / quality / reliability / security".
Currently, ELLIPAL, Keystone and SafePal serve millions of users from more than 200 countries around the world with their unique product lines of air-gapped hardware wallets and software wallets that are paired and managed through appropriate Apps, where users can easily secure, manage, swap, trade, and grow their crypto wealth without compromising asset security.
Content:
The mechanism and technology of the hardware wallet
What is the air-gapped signing mechanism?
What is Air-gapped Security?

Why Hardware Wallets Must Be Air-Gapped?

The most popular air-gapped hardware wallets in 2022
ELLIPAL Titan
Keystone
SafePal S1
NGRAVE
Comparison: which air-gapped hardware wallet to choose?

The mechanism and technology of the hardware wallet
A hardware wallet is a type of hardware device to keep the seed phrase in an offline and isolated environment. This means that a hardware wallet cannot access the internet, pull data from the blockchain, or automatically update the balance.
In order to execute a transaction, a hardware wallet needs a secure way to interact with the external environment so that it can sign and approve a transaction and transfer the signature to the blockchain. Furthermore, users also need a user-friendly interface to view the most updated balance and manage crypto assets.
To realize these purposes, a lot of hardware wallets are connected with special external software for crypto management purposes. Some use desktop applications, some use web clients, and some use mobile Apps.
With the help of external software, a hardware wallet is able to receive an unsigned transaction from the software, sign the transaction, and then transmit the signature to the external software, so that the software can broadcast to the blockchains.
There are different ways to communicate between the hardware wallet and the software end, such as Bluetooth, NFC, USB connection, QRcode, etc. Radio-frequencies and USB connections are often considered not secure enough because they still potentially expose the connection with the hardware wallet to an internet-accessible environment.
Air-gapped signing mechanism becomes a new option for a hardware wallet to communicate with the external environment without exposing the seed to any online environment.
What is the air-gapped signing mechanism?
The Air-gapped signing mechanism is a technology to enable crypto transaction signing without using any radio frequencies or physical connection. This type of signing is usually done through QRcode communication, which uses image recognition technology and thus does not rely on any internet or external signal.
You Sign What You See:
By using QR code transmission, air-gapped hardware wallets (such as ELLIPAL, Keystone, SafePal) reliably eliminate potential malware infiltration risks and delivered a level of transparency that just isn't possible with Bluetooth or USB.
---
What is Air-gapped Security?
Air-gapped describes a state where a device or a system becomes fully disconnected from other devices and systems. It is the maximum protection for a device or system against hacking.An air-gapped state can be achieved by isolating a device or system electromagnetically, electronically, and, most importantly physically - from other networks, especially those that are not secure.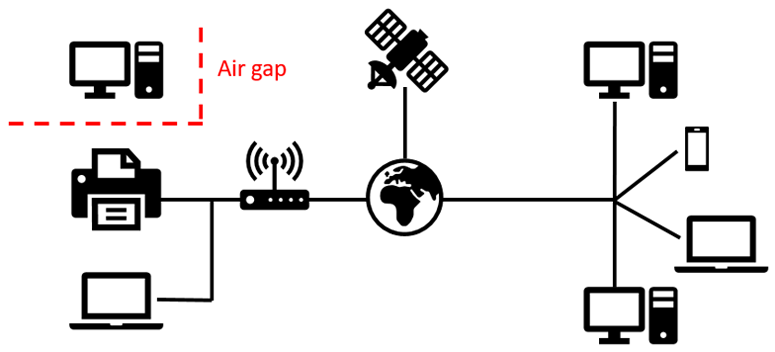 Why Hardware Wallets Must Be Air-Gapped
Hardware wallets are used to store private keys and prevent anyone from stealing it in any way possible. If a hardware wallet can be fully air-gapped at all times, there will be no way for hackers to reach the private keys inside, hence being incredibly secure.Not only that, if the hardware wallet is infested with malware, your keys will not be broadcasted out because there is no outlet. Similarly, hacker can never be able to control your wallet remotely because its not possible to form a connection to begin with.
The most popular air-gapped hardware wallets in 2022
ELLIPAL Titan, SafePal S1 and Keystone are the world leaders in the market of air-gapped hardware wallets.
NGRAVE Zero is an innovative air-gapped hardware wallet project by Belgian engineers. In 2021, NGRAVE wallets were sold out worldwide with record growth rates; currently, you can join the waiting list.
#
Logo
Model
Basic Price*
Website
1
$139.00*
2
$169.00 (Pro)*
$119.00 (Essential)*
$479.00
(Ultimate)*
3
$49.99*
4
-
*) - Prices are indicated on the date of writing the article - find out the current prices in the official online stores of manufacturers. Discounts are possible!
---
1. ELLIPAL Titan
ELLIPAL Titan is one of the most popular hardware wallets. Its unique technical characteristics and consumer properties, absolute protection against remote, physical, online attacks, protection against disassembly and hacking, full control when transferring data from a cold wallet using a QR code, no need for a network connection-these are the main competitive advantages of this wallet.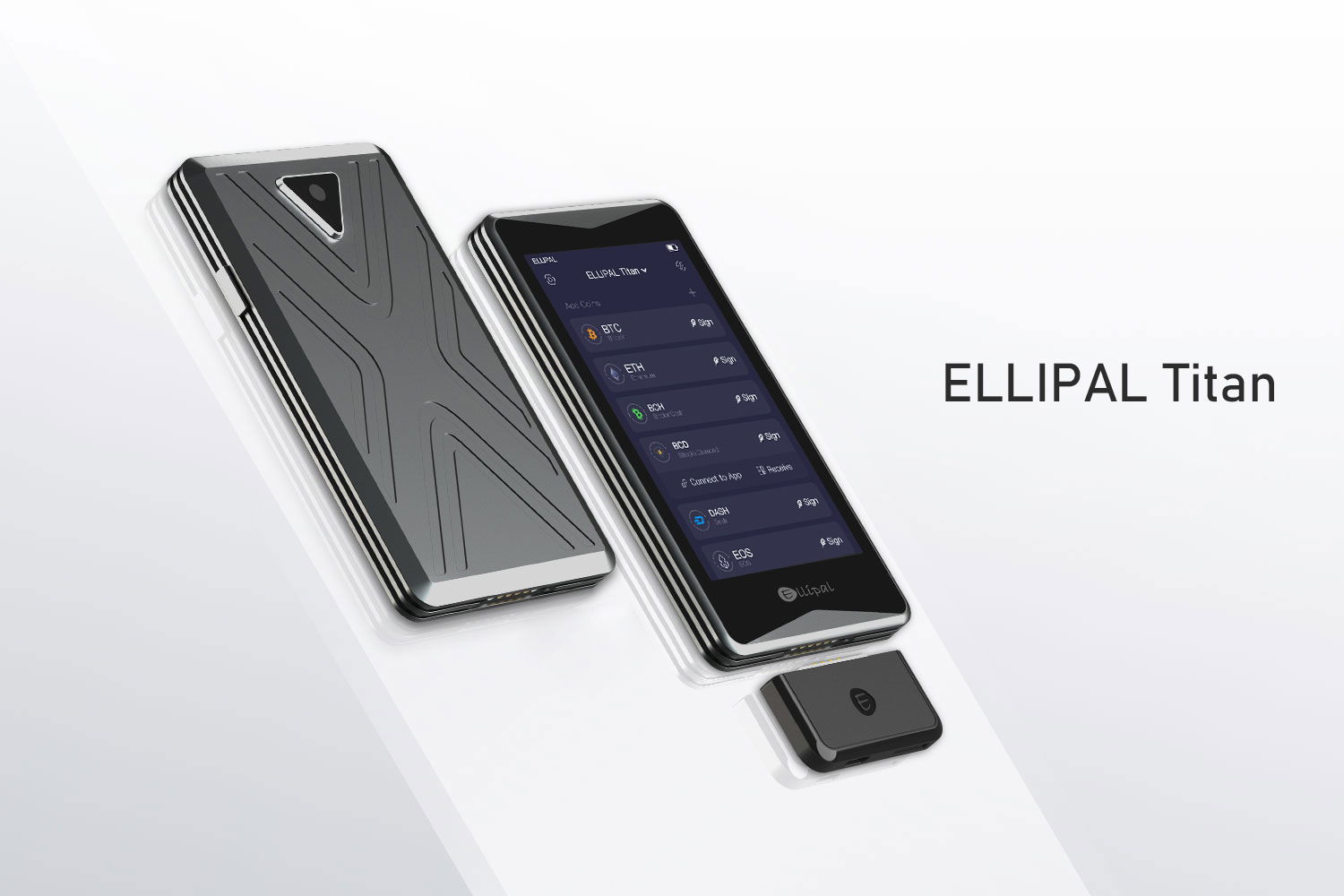 Air-gapped: Keep remote attacks away
Complete network isolation offline cold storage.
Built with no online components or ports.
Can never be connected to the internet.
Absolute protection against remote and online attacks.
Private keys stored will never touch the internet.
Anti-disassembly & Anti-tamper: Protection against physical and supply chain attacks
Cannot be disassembled without leaving serious damages - preventing supply chain attacks.
The chip will delete every data when it detects a breach.
Dust and waterproof hardware.
Resistant to impact and crush.
Check Anti Disassembly and Anti Tamper Testing Video:
Trustless trust: Full control: sign what you see
You don't have to trust ELLIPAL or anyone, but you can trust the cold wallet.
ELLIPAL's QR codes are open data format. It is public, verifiable, and offline.
Only QR codes are used to transfer data from the cold wallet, the QR code format is controlled, verifiable and transparent.
You can be sure that the private keys are never transmitted through the QR code.
Supports importing mnemonic phrase and private keys from other wallets, you do not need to trust keys generated by ELLIPAL.
Advanced Features: passphrase support

Hardware Specs
Size: 118 * 66 * 9.7mm
Material: aluminum alloy
Camera: 5M AF
LCD: 3.97 Inches
Battery: 1400 mAh
Standby time: 259 hours
Storage temperature: -20°C to 70°C
Coin List
40+ Blockchains and 10,000+ Tokens supported. New assets are added every week.
What's Inside the Box of ELLIPAL Titan?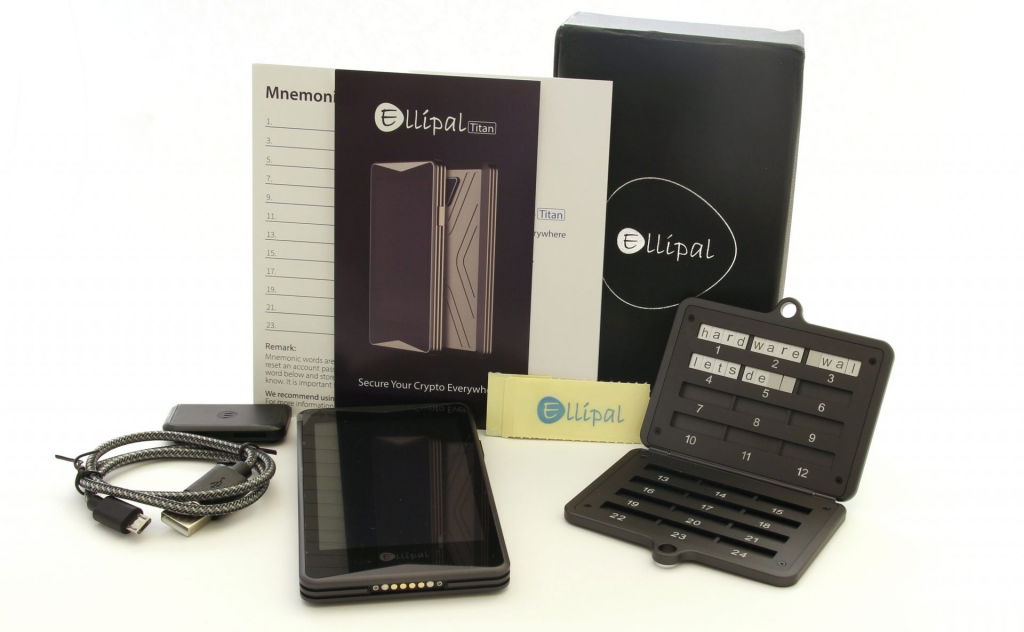 1*ELLIPAL Titan cold wallet
1*Security adapter plus
1*Memory card
1*Instruction manual
1*Charging cord
2*Mnemonic phrase paper
---
Briefly about ELLIPAL Titan
ELLIPAL Titan is the World's first fully metal sealed air gapped hardware wallet.
Protection against remote attacks
ELLIPAL is a fully air-gapped hardware wallet, relying only on QR code to transfer data. It does not rely on any connections such as USB, Wifi or Bluetooth. The ELLIPAL has a natural protection against network attacks.
Protection against physical attacks
The only way to hack a wallet or install malware is to first open up the wallet and access the circuits inside. To eliminate any risk and doubts caused by this threat, the ELLIPAL Titan is now constructed from a single piece of metal to make a strongly sealed metal hardware wallet. It cannot be opened without destroying the circuits inside.
The ELLIPAL Titan is specifically designed to counter any supply chain and evil maid attacks.
Added dark mode display. Other updates such as the finance function and exchanges can be updated in the App and is compatible with first ELLIPAL model.
---
Exclusive Deal: ELLIPAL Titan - Get a discount of $ 5 !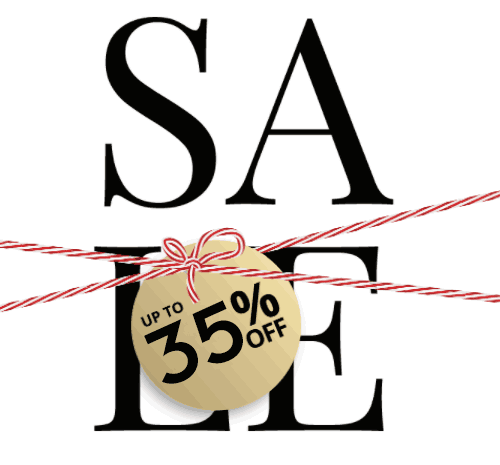 The "ON SALE" section of the ELLIPAL official online store: discounts up to 35% !
The official ELLIPAL online store has a special "ON SALE" section in which offers for discounts (up to 35%) are constantly updated on all devices and accessories of the ELLIPAL product line, including a new product - the ELLIPAL Joy Mnemonic Phrase Generator.
---
Details - about the new product line of ELLIPAL in 2022:
---
2. Keystone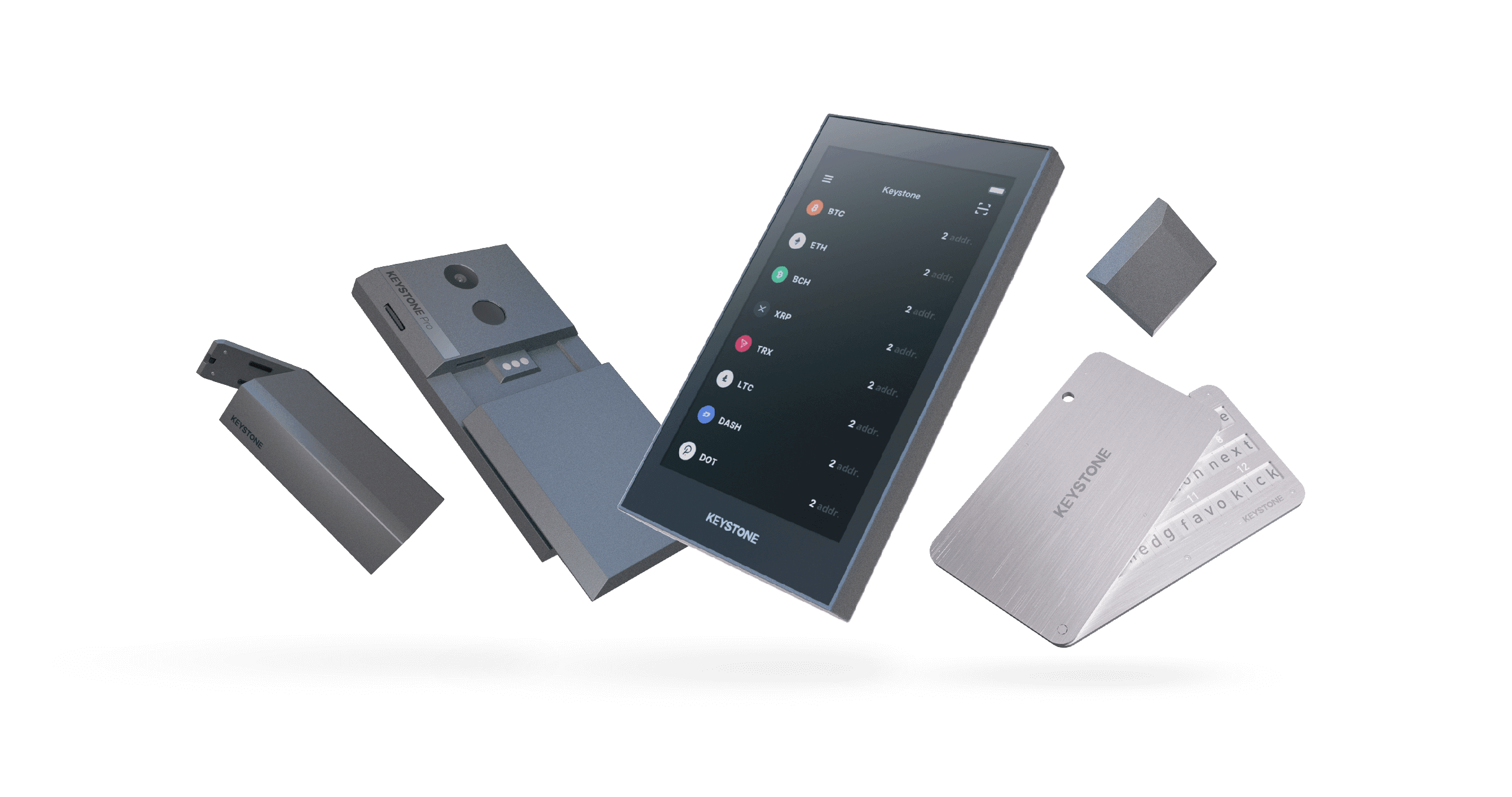 The Keystone Cold Wallet features open source software, a proprietary bank-grade security element, and transaction signing using a secure QR code method with Air-gapped technology. The Keystone hardware wallet looks like a real smartphone and has a fingerprint unlock feature.
Currently, the manufacturer produces models of wallets:
Keystone Essential, Pro and Ultimate cost $119, $169, and $479 respectively (as of the date of this writing).
The Keystone Pro Version has fingerprint sensor and self-destruct mechanism, while the Keystone Ultimate version ($479) on top of this is also waterproof, with aluminium body and hardshell protection case.
The first is a hardware device that has no connection to the Internet and the signature of transactions occurs through a QR code that is displayed on a large touch screen. And the second is a metal device for storing the most important password-a mnemonic phrase. With it, you can restore access to all your digital assets from anywhere in the world.'
The Keystone mobile application allows you to track the balance of funds, transaction history, prepare raw transactions for subsequent signing and translation into the blockchain. The wallet is also compatible with Specter, BlueWallet, Electrum, Wasabi Wallet, and Sparrow.PSBT multi signature wallet is now also supported.
Distinctive features of the Keystone Hardware Wallet
You Sign What You See
The transmission of QR codes eliminated the potential risks of malware penetration and provided a level of transparency that is simply not possible with Bluetooth or USB.
EAL 5+Secure Element
A proprietary bank-grade Secure Element ensures your private keys never leave the Keystone Vault. The Secure Element generates a true random number for your private keys and is vital to ensuring your crypto assets are stored in the safest way possible. BIP32, BIP39, and BIP44 compliant firmware is also open source.
Firmware Open Source
Keystone has pioneered the hardware wallet industry's first open source Secure Element firmware. It allows you to see how private keys are derived from physically generated entropy (TRNG) and stay entirely confined within the Secure Element. Keystone hardware wallet application layer, device schematic (circuit diagram), and bill of materials (BOM) are also open source, soon to be followed by our operating system layer code.
The third-party code audit report is open, the first ever made public by a hardware wallet company.
Coin Support
Bitcoin-Only Version Firmware
Multi-Coin Version Firmware
GB-level memory supports unlimited, simultaneous coin storage for BTC, ETH, BCH, DASH, LTC, ETC, TRX, EOS, USDT, XRP, XZC, IOST and DCR, as well as ETH, EOS, and TRX tokens.
Security, Durability, and Ease of Use In Every Measure
4-inch Touchscreen - maximizes usability to prevent human error
Fingerprint Authentication - never worry about onlookers or surveillance cameras
Dice Entropy - easily generate your own entropy by rolling dice
Multi-Signature Support - enables added security
PSBT Support - PSBT compatibility with third-party wallets
Shamir Backup - counteracts the two greatest risks for recovery phrase: theft and destruction
Learn more:
Keystone (Cobo Vault) Hardware Wallet Review 2022
---
3. SafePal S1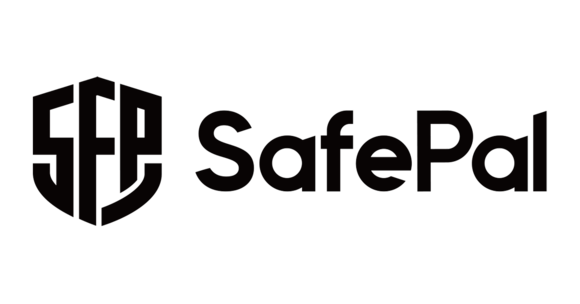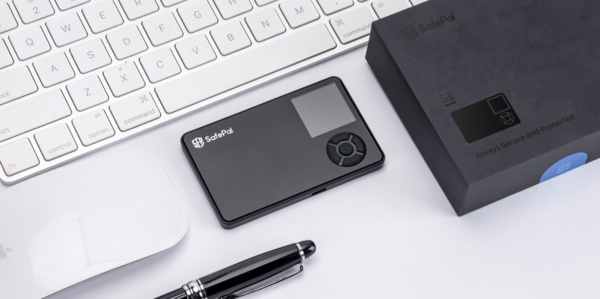 SafePal is a multi-blockchain cryptocurrency wallet that enables secure and convenient crypto storage and management for the masses. It is the first hardware wallet invested and backed by Binance, and also the first IEO launchpad project on Binance in 2021.
SafePal provides hardware wallet and software wallet product lines, all paired and managed through the SafePal App, a mobile portal for users to secure, manage, swap, trade, and grow their crypto wealth. Right now, nearly 2.5 million users across the globe are using SafePal to manage their cryptocurrencies every day.
Briefly about the SafePal S1


SafePal S1 is a new hardware wallet project backed by Binance Labs.
It's using the air-gapped connection mechanism and EAL 5+ security certification with the self-destruct mechanism in case of offline forceful attacks. Size of a credit card with 1.3 inch screen and 400mAh battery.
SafePal S1 supports 32 blockchains and 30,000+ tokens. It works with a SafePal App wallet available for Android and iOS devices.
SafePal S1 has an integrated DApps explorer for with the DApps nicely sorted networks tabs, but you can access them directly entering a link or search for it in order to connect.
SafePal S1 App also has an integrated swap for the coins and tokens and the exchange which s the Binance DEX (decentralized exchange) you can all use without leaving the App.
SafePal S1 and the SafePal App which acts on front end is a very functional wallet which allows quick swaps among coins and tokens on various networks, ability to buy them, and great for accessing DApps for many networks, DeFi – DEXes, lending, borrowing, yield farming, marketplaces.
SafePal specially made accessories to protect your Recovery Phrase.
SafePal Cypher Seed Board is made to protect your 12, 18 or 24 words wallet's recovery phrase is made of 304- grade stainless steel fully resistant to water, salt and acid and can stand temperatures up to 2548°F/1398°C.
The price is: $44,99
Visit to the SafePal Official Online Store >>>

SafePal S1 Discount Codes & Special Deals:19 % Off
SafePal S1 Hardware Wallet + SafePal Cypher Seed Protection Board + SafePal Leather Protective Case (which looks really nice with SafePal logo) for $104.97 $129.97 (19% save) + Free shipping!
You can find this offer in the SafePal official online store using our link.
Learn more:
SafePal S1: 100% offline air-gapped hardware wallet, truly cold storage, Review 2022
---
Comparison: which air-gapped hardware wallet to choose?
It is impossible to unequivocally answer the question - "Which wallet is better?".
All wallets differ in price, technical characteristics and consumer properties.
Each user chooses a wallet based on their desires, capabilities and needs.
In general, ELLIPAL, Keystone and SafePal wallets use the same air gap technology and this is their overall competitive advantage (in terms of crypto asset security) compared to other hardware wallets, such as, for example, Trezor and Ledger.
ELLIPAL, Keystone, SafePal are fully hardware wallets with an air gap that use only a QR code to transmit data. They do not depend on any connections such as USB, Wi-Fi or Bluetooth. These wallets have reliable protection against network attacks.
The build quality of all wallets is excellent.
The cases of the ELLIPAL and Keystone wallets are made of metal, unlike the case of the SafePal wallet, which is made of durable plastic. Thus, ELLIPAL and Keystone have high impact resistance and physical compression.
Keystone has a wide product line of wallet models with various technical characteristics (3 models) both for ordinary owners of crypto assets and for institutional investors. Therefore, prices for Keystone models have a wide range of $119, $169, and $479.
ELLIPAL, Keystone and SafePal offer a wide range - the hardware wallet itself, a seed phrase backup, a mobile application, useful accessories. Additionally, ELLIPAL offers a new product - ELLIPAL Joy Mnemonic Phrase Generator.
All manufacturers of these wallets offer bundles of products, providing the buyer with significant discounts. At the same time, as a rule, the purchase of a bundle is the most profitable deal (discounts on purchase, discounts or free shipping).
The prices for wallets vary:
In general, according to some expert opinion leaders, ELLIPAL Titan is the best air-gapped hardware wallet in terms of "price / quality / reliability / security".

Learn more: