There are different investment models and lucrative activities for those who want to participate in the crypto industry. One of the most popular means is to trade Bitcoin and altcoins in different exchanges like Binance, Bittrex, KuCoin, and Coinbase Pro.
Although these major crypto exchanges have built-in charts, it is still beneficial to use other charting software and trading tools to maximize your profits by having a better understanding of crypto market movements.


We asked some members of our trading community and have also done the research to see which are the most popular and reliable cryptocurrency software charting tools and trading platforms.
5 Best Crypto Charts
Here is an overview of the best cryptocurrency charting software and trading platform tools available in the market right now for advanced technical analysis:
is a multi-exchange cryptocurrency trading platform and portfolio management application that makes trading easier and more accessible for users.it's suitable for crypto day trading and automated cryptocurrency trading
2. Trading View
is a cloud-based charting software for various financial markets with a multitude of bitcoin technical indicators that help traders analyze stock and crypto market movements
3. Coinigy
an cryptocurrency portfolio management suite for different exchanges
4. Quadency
is a unified platform for trading crypto and managing coins in multiple exchanges
5. CryptoView
a multi-exchange trading platform with a functional interface for portfolio management and market monitoring
Let us know more about the best crypto trading software and charting tools that can help you get bigger profits and crypto coins by examining their features, products, and services.
---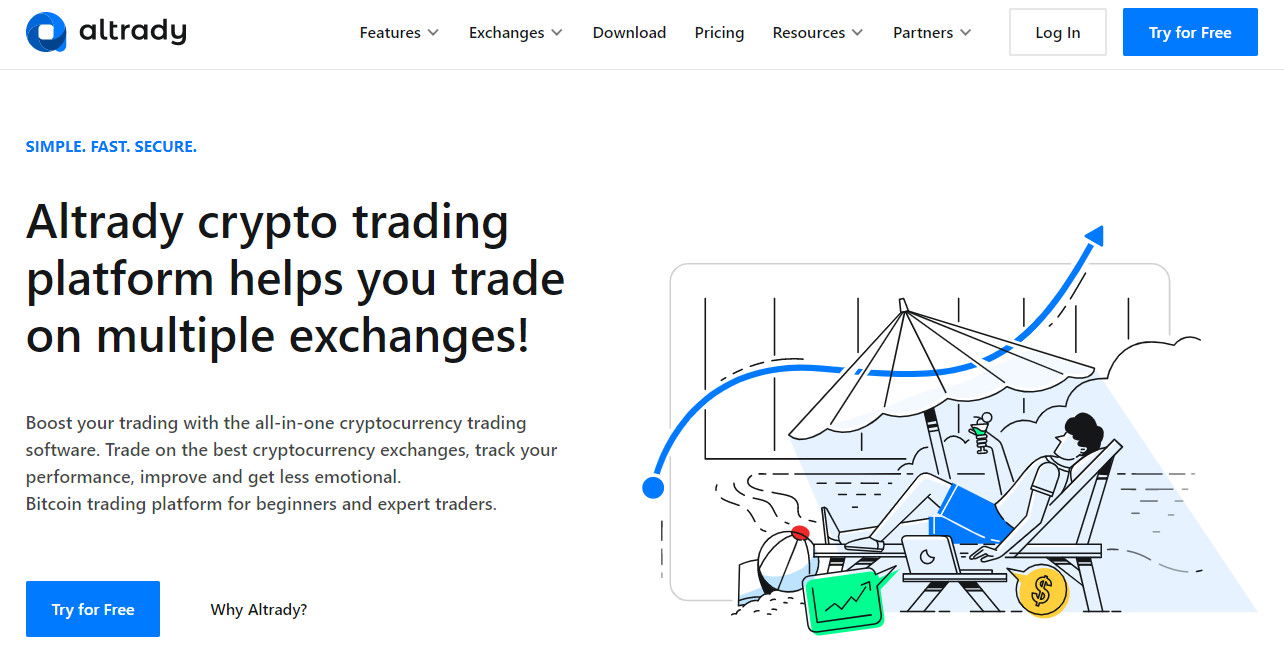 Altrady may be a newcomer in the field of crypto software development but they surely are a force to be reckoned with! This startup has managed to grow its user base from a few hundred people to more than 25,000 traders across the globe in just two years from its launch. Right now, Altrady is among the most proactive trading software companies that continuously provide better value to its customers.
With Altrady's mission to make crypto trading easier and more accessible for everyone, the development and design team have committed to making things as simple as possible. The application is extremely easy to use — registration can be completed in a few minutes, exchange integrations can be done fast through API connection, and the interface is highly intuitive.
Best Charting Software For Advanced Technical Analysis from Altrady:
‍Automatic Break-Even Calculator: This tool automatically tracks your positions and allows you to instantly see your profits, loss percentages, and break-even point for a particular traded coin market.
‍Trading Bot Integrations: Various bot integrations are possible with Altrady such as Nefertiti, Zignaly, CryptoPHP, and ApexTrader.
Smart Automated Trading - Advanced orders can be placed on the Altrady crypto trading terminal through the take profit and trailing stop loss orders.
Trade Analytics - This tool lets you view your trading histories to equip you with a more insightful analysis and strategic trading.
Crypto Market Scanners - Altrady has two specialized crypto market scanning tools - Base Scanner and Quick Scanner. Both of these scanners can help you find good market opportunities to get better profits.
Best Charting Features of the Altrady Trading App:
‍Real-Time Market Information - If there is anything that you should first take into consideration when looking for the best crypto charting software, it is the speed by which information is reflected on the charts. Altrady is among the best and speediest when it comes to sending real-time crypto alerts.
Multiple Charts - Just a few months ago, Altrady introduced an addition to its trading dashboard — a multiple charts feature that allows users to view multiple markets on one screen. You can select different chart layouts to see your favorite markets at once.
Drawing Tools - Take snapshots, draw flags and patterns, or create marks to help you analyze crypto markets. Altrady has interactive crypto charting tools to help you understand price movements through enhanced pattern visualization.
Social Sharing - Yes, you can share your charts and pattern analyses to other traders by easily getting a snapshot of your charts. Every screenshot you share on social media also becomes an automatic referral link that can earn you money.
On-Chart Trading Functions - Create orders and set alerts right on your charts! Altrady's on-chart trading functions make it so much easier to sell and buy bitcoin and set price alerts.
High-Definition Display - Get a clear view of cryptocurrency charts with Altrady's high-definition charting display.
Room for Improvement: Trading & Charting Features to Work On for Altrady
Altrady still has a big space to fill in to become the best crypto charting software and trading platform.
‍Small Screen Display - It has to work on its interface design and allow it to become compatible on smaller screens. Right now, Altrady's crypto charting displays are best to be used on bigger screens.
Mobile App Trading - The development should also hasten its move to enable mobile app trading to give more convenience to its users.
All these are in Altrady's roadmap, and we couldn't be more excited to see these coming.
Altrady Crypto Trading & Charting Software Prices
Altrady has three main subscription plans - Basic at €14.95/m, Essential at €29.95/m, and Premium at €44.95/m. All these would give you access to multi-exchange cryptocurrency trading charts, but the premium package gives you all the advanced trading tools and crypto market scanners developed by Altrady. Check their plan inclusions here: https://www.altrady.com/pricing.
Visit Altrady Website: https://www.altrady.com/
---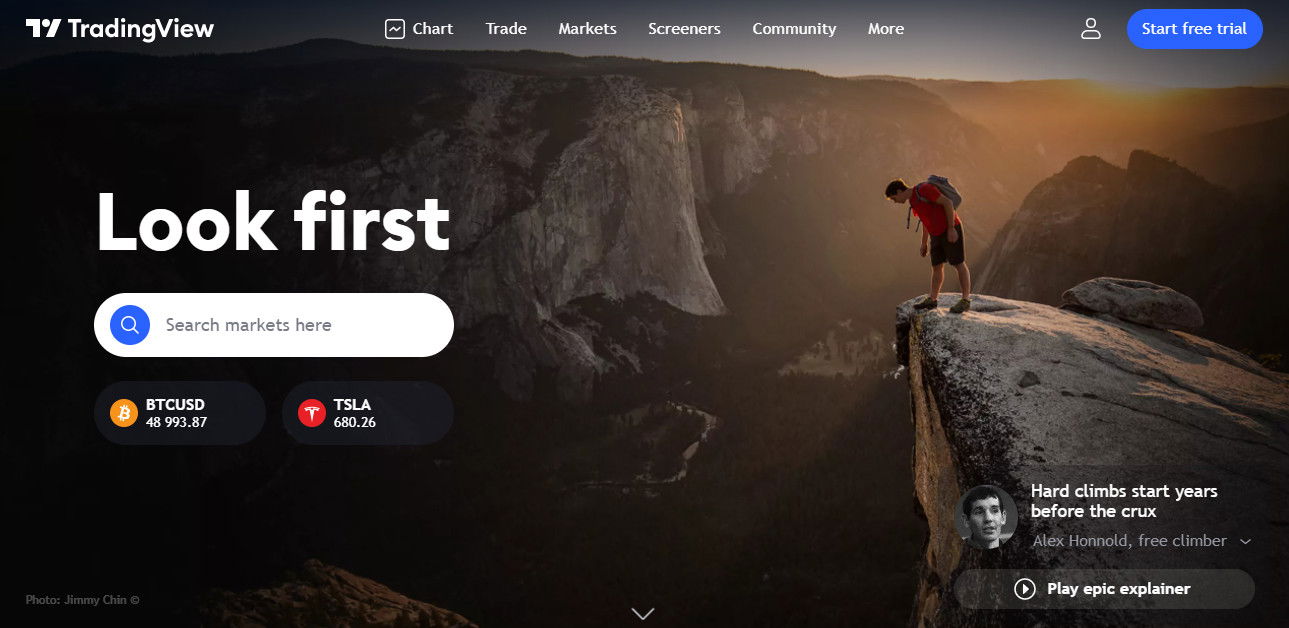 TradingView was launched in September 2011 and is now undoubtedly the most popular and widely used charting software by those who are involved in trading financial assets and cryptocurrencies. This is a web-based platform that has huge functionalities same as a desktop charting program. Apart from cryptocurrency markets, you can also use TradingView to monitor traditional financial markets. It is a powerhouse when it comes to the breadth of technical indicators and drawing tools available in the application.
Best Crypto Charting Features of TradingView:
‍Alert Types - TradingView's alerts system allows you to set different alerts for various indicators and drawings. If you are a premium member, you can get instant SMS alerts instead of just getting them through email. ‍
Built-In Technical Indicators - One of the best features of TradingView is its wide array of technical indicators. Since a lot of traders use indicator-based analysis, it is important to have multiple indicators that would guide your trading actions. TradingView has more than a hundred built-in technical indicators. ‍
Community-Built Public Library - TradingView is a social networking website that allows active engagement among cryptocurrency traders. Through this platform, other traders can publish their own trading ideas, automated trading strategies, and crypto market indicators on TradingView's public library. ‍
Intuitive Charting UX - A strong feature that TradingView users love about Altrady is its intuitive charting interface. It has a modern look with easy-to-use tools that are strategically designed to make users extremely comfortable when trading. ‍
Real-Time Market Information - Data presented and generated on the TradingView charts are real-time so you can accurately respond to dynamic market movements. ‍
Social Sharing - TradingView has more than 13 million users - all of whom you can interact with by sharing your charts, discussing trends, or learning tips. Since its launch, over 30 million charts have already been created and more than 5 million ideas published in their public library. ‍
Room for Improvement: Trading & Charting Features to Work On for TradingView
Although one of the oldest crypto charting software in the market, TradingView still has a lot of room for improvement. It has to adapt to the evolving needs of the trading community to sustain its position in the industry.
‍TradingView Scanner - Although TradingView has an easy trading interface and advanced charting tools, its scanners lack customization.
TradingView Charting Software & Tools Pricing
TradingView's Basic Plan is free for everyone. If you are just starting this trading activity, getting a free TradingView subscription can give you huge benefits. But if you want to take advantage of more charting tools, the Pro version is at $14.95/month, Pro+ is at $29.95/month, and the Premium package at $59.95 per month.
---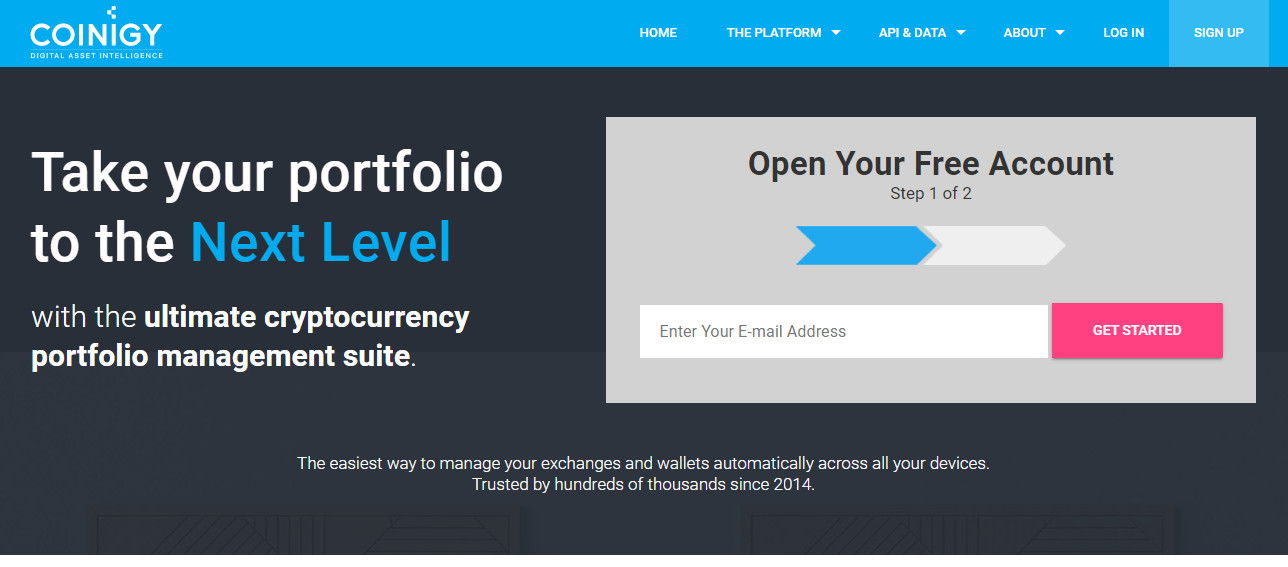 Coinigy is a cloud-based cryptocurrency trading platform that seamlessly connects to more than 45 exchanges including, Binance, Bitfinex, Bittrex, Coinbase Pro, Huobi Pro, Kucoin, Kraken, and Poloniex and 4,000 markets and currency pairs by API. Its goal is to empower 100,000 people to access global financial markets using its crypto trading software and tools. The platform offers extensive portfolio management solutions, and custom crypto alerts: real-time pricing data, full-featured spot trading, data visualization, direct blockchain analysis, and portfolio management/aggregation tools through its subscription-based service.
Founded in 2015 by Robert Borden and William Kehl, today Coinigy is one of the world's most popular crypto trading platforms.
See also: Best Grid Trading Bots
Best Features of the Coinigy Crypto Trading Platform
‍Automatic Portfolio Monitoring - Coinigy's automatic portfolio management solutions let users monitor their crypto transactions and asset growth 24/7.
Unified Account Management - Place orders, monitor prices, and track assets on different exchanges using only a single account.
‍Best Features of the Coinigy Charting Software
‍More than 75 Technical Indicators - Coinigy has more than 75 technical indicators that let you analyze crypto price movements and market updates. ‍
Multiple Charts - With Coinigy's Board, you can create multiple cryptocurrency charts on your screen. The board allows you to set custom panels and view other information such as market depth, a news feed, and order book. ‍
On-Chart Trading - Trade directly on your charts. This eases the entire process of crypto trading by allowing you to buy and sell right from your chart. ‍
Room for Improvement: Trading & Charting Features to Work On for Coinigy
Coinigy is an admirable crypto trading app that has helped thousands of traders succeed and build their crypto portfolios. Despite their influence in the trading community, they also need to work on a couple of aspects to become the best crypto charting platform and trading app.
‍Trade Analytics - Currently, Coinigy has no trade analytics that can give you a detailed account of your trade histories. It would help Coinigy traders if they can get a good overview of all their transactions. ‍
Real-Time Alerts - Coinigy has to improve its alerts to make sure that updates are provided up to the second.
Coinigy Trading Platform Pricing
Coinigy has three main subscription packages - Strater Account for free, Pro Trader at $18.66 per month, and API Developer Pro at $99.99. Although free, you can still access Coinigy's high-definition charting and bitcoin technical indicators. But if you want to level up and increase your profit potentials, then consider getting a higher subscription package.
See also: Best Trading Bots
---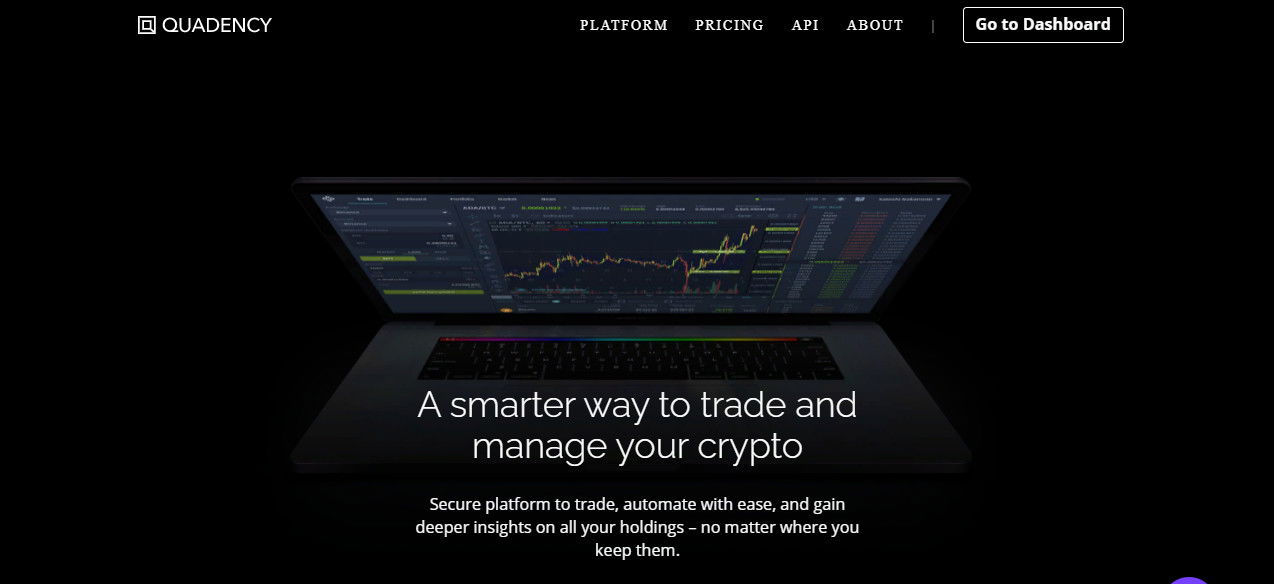 Quadency is a professional cryptocurrency trading platform that is based in New York with 13 supported exchanges and 11 automated bitcoin bots integrations. Its crypto charting tools and trading features allow users to trade on different exchanges and monitor all their assets with superior ease and confidence.
Best Crypto Charting & Trading Features of the Quadency Crypto Trading Software
‍All-in-One Portfolio Tracker - Your Quadency dashboard gives you a comprehensive overview of all assets on linked cryptocurrency exchanges. ‍
Trading Bot Integration - Pro plan users can integrate any of the 11 supported bots. Some of the trading bots and automation strategies available on Quadency are Portfolio Rebalancer, Grid Trading Bot, Market Maker Bot, Smart Order, MACD, and more. ‍
Smart Orders - Maximize your time and capture higher returns by placing smart orders. Use profit targets or trailing stop orders according to your trading strategy. ‍
Unlimited Trading - You can trade an unlimited monthly volume at Quadency without worrying about additional fees. ‍
Advanced Charting - Quadency's charts are powered by TradingView. This lets you access
Room for Improvement: Trading & Charting Features to Work On for Quadency
Quadency may offer advanced trading solutions, but they have to work on the development of more features to make sure that users get a complete trading experience.
‍Mobile App - Quadency has to develop a mobile application to give users access to trading and coin management whenever and wherever. ‍
More Exchanges - It would be a lot better if Quadency could bring more exchanges into the platform. This would encourage more users into the platform and also allow current Quadency traders to diversify their assets.
Quadency Crypto Platform Plans and Pricing
Quadency has three subscription plans: Lite packages for beginners can be accessed for free. Pro package for active traders is at $39 monthly. The unlimited package is for advanced traders with a subscription fee of $79 monthly.
---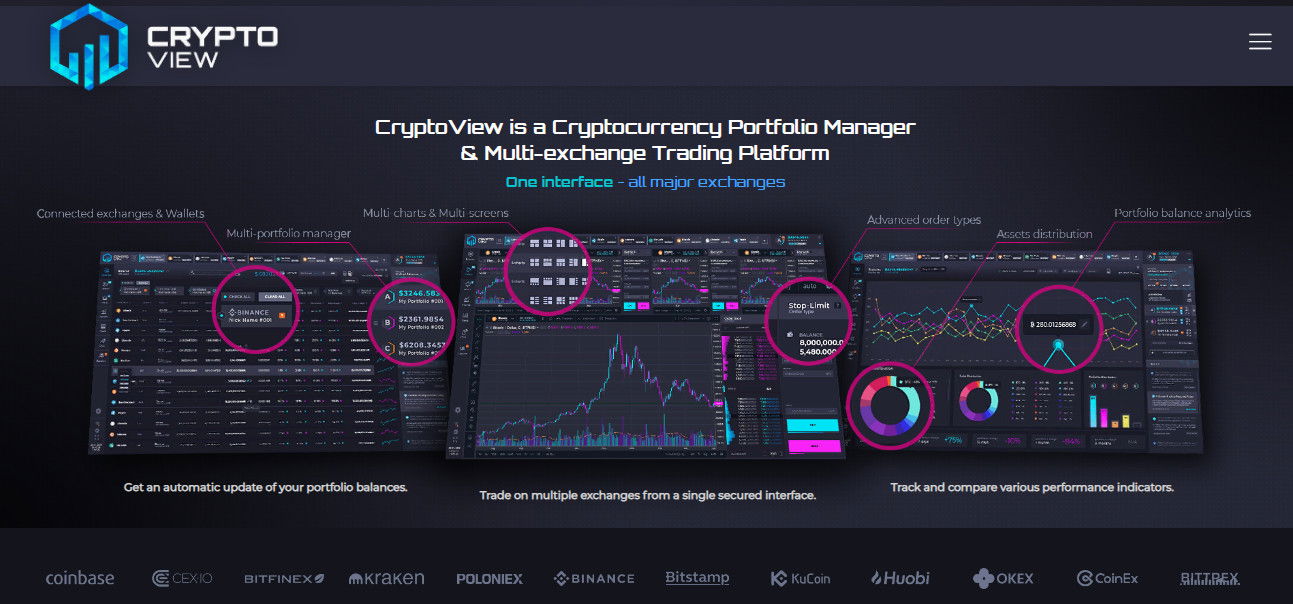 CryptoView is an all-in-one crypto portfolio management system and trading platform that makes the entire process of buying and selling coins much more convenient. It can be used by beginner crypto traders and even professional fund managers.
Best Crypto Charting & Trading Features of CryptoView
‍Multi-Charting Interface - CryptoView has a fully customizable charting interface that allows you to simultaneously monitor price movements in different cryptocurrency markets using only a single screen.‍
Technical Indicators - CryptoView's charts are powered by TradingView. Use more than 85 technical indicators to analyze cryptocurrency markets. ‍
Drawing Tools - Spot trends, strategize trading and analyze price histories using CryptoView's drawing tools. There are more than 75 drawing tools on CryptoView's application which you can use for technical analysis. ‍
Multi-Portfolio Manager - Keep track of your assets and easily get an overview of your crypto portfolios across wallets and exchanges. CryptoView's multi-portfolio manager lets you edit past statistical data and even manually enter information on your portfolio. ‍
Analytics - CryptoView has a portfolio analytics tab that allows you to see a daily snapshot of your crypto assets. ‍
Smart Trading Panel - CryptoView has a smart trading panel that gives you the power to create profitable strategies using smart trading features, order depth indicators, and flexible field calculations.
Room for Improvement: Trading & Charting Features to Work On for CryptoView
CryptoView proves to be a reliable cryptocurrency trading platform. Despite its innovative features, it has to work on the improvement of some aspects to better serve the trading community.
‍Crypto Market Scanner - Specialized scanners with algorithmic technology would be a good feature to add to CryptoView. This would help users find good entry and exit points for a profitable trading venture. ‍
Real-Time Alerts - Traders need real-time data to maximize their opportunities during the most crucial times in the market.
CryptoView Charting & Trading App Pricing
CryptoView pricing depends on the length of your subscription. The monthly subscription fee is $19. To get huge savings, get an annual subscription for only $13 per month.
---
Conclusion
There are numerous applications and software available to help traders achieve their profit goals and grow in the field of cryptocurrency trading. Altrady, TradingView, Coinigy, Quadency, and CryptoView are only some of the most reliable cryptocurrency charting tools and trading software that we can use. These crypto charting platforms will prove to be highly essential in the coming months and years. As more people and institutions participate in cryptocurrency adoption, trading would be a lot more valuable for millions of traders around the globe.
Sources: Altrady.com, TradingView, Coinigy, Quadency, CryptoView